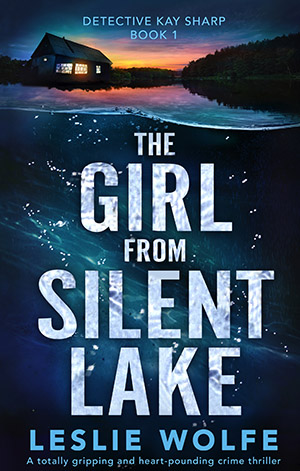 Detective Kay Sharp vowed she'd never return to her childhood home. On the night of her thirteenth birthday her broken family was shattered beyond repair, and leaving was the only option. Unable to fix her own past, she's been an FBI profiler for over a decade, desperate to save others.
But now Kay's back and only she can solve the crime that has rocked the tight-knit community of Mount Chester to its core. A dead woman has been found by Silent Lake under the dew-covered Fall leaves, her hair braided and her body wrapped in a blanket. This small town may be a stranger to murder, but Kay recognizes the signs of a serial killer. She's certain that the ritualistic nature of the scene means it's just a matter of time until he strikes again––unless she catches him first.
As yellow do-not-cross tape flaps in the biting wind, another woman is reported missing. Kay leads a frenzied search for out-of-towner Alison Nolan and when she locates her car, Kay's blood turns to ice as she shines her flashlight on the backseat and sees a teddy bear. Alison's six-year-old little girl, Hazel, has vanished too.
Kay knows the missing-person investigation could turn into a murder case at any second. But as she hunts for the culprit, her own past closes in on her. Can she find the killer before it's too late? And will the secret she thought she'd buried stay that way?
The Girl from Silent Lake
by Leslie Wolfe
"Please, not in front of my daughter," she pleaded. "She's just a little girl."
He leaned closer, so close she felt his heated breath on her face. The blue jays that had been filling the valley with their chirping fell silent all at once when the woman's cry ripped through the clear mountain air…